Event Planning Team
Toni Mengarelli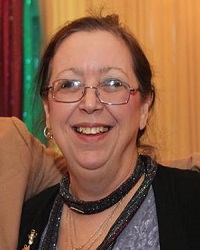 What started as a part-time job while in college ended up as a lifelong career in the hospitality industry doing what she loves. As Director of Catering, Toni works with corporate clients planning meetings large and small – not-for-profit organizations, associations and various religious organizations planning conferences, fund-raisers and banquets, and nervous and not-so-nervous brides & grooms planning their weddings. Even though Toni has planned hundreds of weddings and special celebrations over the years she never takes for granted that this day is a once-in-lifetime event for the celebrants. She appreciates learning about different cultures and customs and will tell you one of the best parts of her job is when families come back for a sister's wedding or a former bride and groom come to plan their baby shower or child's 1st birthday party!
Bushra Qayyum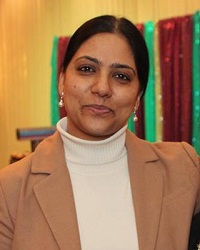 With a background in finance, Bushra's first hotel venture was in the purchasing department, then human resources, only to finally find her true home in, of all places, catering. Starting in the South Asian market, her knowledge of the customs and culture were a natural fit that qualified her as our "South Asian event specialist". As Catering Sales Manager Bushra works, not only with South Asian clientele, but a wide variety of ethnic and social groups, healthcare professionals , and corporate and association meeting planners. Her "out-of-the-box" thinking is an invaluable asset to those lucky enough to be planning an event with her. Her attention to detail makes for flawless execution. A great networker, Bushra knows how to make guests feel welcome and comfortable. Her outgoing personality and natural love of people makes her a true ambassador of hospitality.
Chef Luis Dorado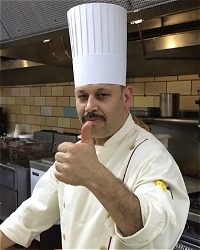 Chef Luis Dorado brings twenty plus years of culinary experience to his role as head chef at Skokie Banquet and Conference Center. His career began working at a number of different hotel brands and restaurants, including Chicago favorites such as Harry Caray's. In his fifteen years with Lakhani Hospitality he has overseen all of their locations at one time or another for both their banquet and restaurant operations, often troubleshooting as needed. Chef Luis calls the Skokie location "home" though and successfully executes events both large and small. Whether it a large Assyrian wedding, a festive Quinceañera or a Corporate Awards Dinner he literally brings his talents to the table. Chef's responsibilities include the Bar Louie side of our operation as well. From looking for new ideas and recipes to working closely with the staff Chef Luis is a true asset to Lakhani Hospitality and will work hard to make your event special.
Mike Giapitzoglou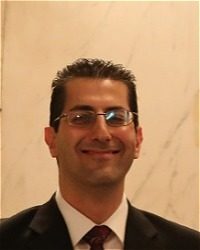 Mike Giapitzoglou is our Food and Beverage Director. Known as Mike Giapi to crew and guests alike, Mike brings over thirty years of hospitality experience to the team. He has managed restaurants and worked in all areas of the hotel from front desk/night audit, maintenance, cook, server, bartender and now as the food and beverage operations manager for both Skokie Banquet & Conference Center and currently runs our Bar Louie Skokie operation. Mike is a jack of all trades. The rest of the events team relies on his knowledge and expertise for everything from room setups to kitchen production to audio-visual and more. As Toni and Bushra like to tell their clients - "Mike is the one that makes it all happen". Mike is a real leader, inspiring his team to provide the finest in customer service and North Shore hospitality for all of our guests, ensuring your meeting runs smoothly and your special event is indeed special.